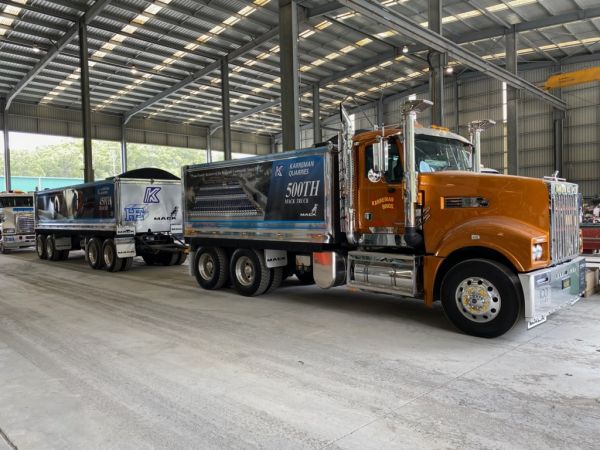 Rod Williams always reminded me that "bad things happen when good people do nothing". Since the start of Covid19, there have been an average of 3,300 jobs lost in the private sector per day. Without being too dramatic, it has become clear that now more than ever do we need to speak out and look after our own, whether that is our homeless; encouraging expression of different viewpoints; or in the below examples putting Australian businesses first.
Unlike overseas owned business, Australian businesses, especially those that have been owned and operated in Australia for many years, have nowhere to run if they hit hard times so have had to become very resilient and capable of looking after themselves. Having employed Australians, despite the total cost of employment being double most of the rest of the world, these are the businesses that will help rebuild Australia in a post-Covid environment.
There seems to be a transition whereby more and more Australians are understanding this situation. For example, it was pleasing to see the recently formed Australian Owned Contractors (AOC) association launch their "Let us build Queensland" campaign. The campaign highlights the capabilities of Australian owned and operated construction companies, and the fact that in the past 5 years, 5 of the 6 biggest construction projects in Qld have been awarded to foreign owned Construction companies by the State Government. This means profits from these projects have gone overseas, rather than be re-invested into the growth of Australian companies. Whilst it would be good to see AOC expand from only representing mid-tier companies by also recognising their smaller contracting counterparts, anything to highlight the plight of Australian businesses deserves recognition and support.
It was equally as impressive to see the normally very private Dick Karreman, owner of Karreman Quarries, come out and explain why he just purchased his 500th Mack truck. "They're assembled here, and that's why we bought them.". You'd struggle to find any person with more business nous and sound investment skills than Dick Karreman, with the quarry also building its own crushing plants in house: "We source the steel here, we source the engineering here, those basic principles that support our own, the fact that it can be built in Queensland". He also highlighted the importance of Performance Based Standards (PBS) related to truck/trailer combinations to help boost fuel efficiency and productivity. Optimisation to Australian conditions, and an unrelenting focus on value and continuously improving productivity are a large part of the success throughout the Karreman portfolio of businesses.
The bottom line is that the tide seems to be turning. Purchase price alone is no longer the determining factor in purchasing decisions. There are more and more people realising that the half price item "made in China/PRC" only lasts a quarter as long as the real deal. Life cycle cost is becoming important. So is reducing waste (and hence improving our environment) by having items that last. And not least, by supporting Australian owned and operated businesses like RD Williams, we help ensure a prosperous future and future employment for more Australians.
As always, onwards and upwards!
Fred Carlsson
General Manager
You may also be interested in