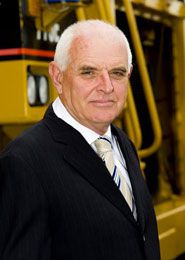 Based in Brisbane, servicing clients nationwide, RDW are industry leaders when it comes to earthmoving equipment solutions.
Founded in 1988 by Rod Williams and Dick Karreman, RDW has successfully been established as a people first organisation. We are committed to our people, our customers, and providing quality solutions in all that we do.
We offer an extensive range of Machinery, Parts (new, reconditioned and used), Attachments, repairs and servicing solutions. By using four dedicated business units, the RDW team uses our extensive industry knowledge and problem solving skills to find the best solution for our clients' needs:
RDW Machinery
RDW Excavator Parts
RDW Parts
QLD Rock Breakers
100% Australian owned and operated. We re-invest all our profits into the growth of our business, and continue to generate employment and proudly pay all our taxes in Australia.