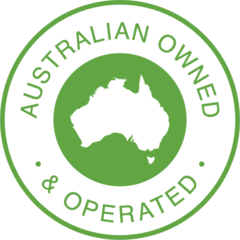 Most countries in the world have citizens who are parochial. The people support their country at sporting events, and usually like to support their fellow countrymen in other contexts when given the opportunity. We've seen well intentioned policies designed to achieve a particular cause, such as Buy Australian campaigns to support local industries. But these often fall over or fail to achieve their objective, as these examples show.
Australian Content
Governments state that they have a preference to support Australian suppliers in the first instance. Look no further than the controversial contract that the Defence Force signed with the French company Naval Group: the key criteria seems to have been that the submarines are to be built in South Australia to support employment in that State. All other considerations seem to have taken a back seat:
The French supplier's original price was $50 Billion when competitive offerings were tens of billions lower by using off the shelf proven designs, and it looks like the project has already blown up to $200 Billion.
The choice of technology was inferior (nuclear propulsions for instance would give a longer range), and combat capabilities are also below par, putting our service personnel in danger
The project is already delayed because the company had to set up in Australia
So we tax payers are paying way over the odds for an inferior product to generate a few local jobs. Imagine what all those billions could achieve if they were put into other investments like infrastructure.
By contrast, when it comes to critical infrastructure, very little privilege has been given to pro-Australian companies. Despite claims that "the Australian Government is investing up to $5.3 billion in equity to deliver the Western Sydney Airport through a government-owned company, leading to thousands of jobs and opportunities for local businesses", the reality is that is not the case. During the bidding process, the only company that has actually built an airport recently in Australia and also happens to be 100% Australian owned and operated was the first to be chopped off the bidders list. (Wagners, who built Toowoomba's Wellcamp airport at a fraction of the cost and time taken to extend Brisbane Airport). Let's hope that the winning bid for the major works is one that has a large portion of Australian subcontractors.
In both these examples, the benefit to Australians should not be confined to simply working for wages. We should be encouraging true Australian companies to run these projects and continue to build capabilities and keep the wealth local by encouraging competitive Australian companies when they are available.
Catchy causes
There are trends emerging to encourage certain types of enterprises. I heard recently that a large contractor has set the target of having 15% of all their purchases from Indigenous companies. Considering only 3.3% of Australia's total population is indigenous, straight away there should be a flag come up about the viability of such a procurement policy. We were contacted about becoming a supplier because they are struggling to find companies that qualify, so they had relaxed the policy to encompass companies that have an overrepresentation of indigenous employees. After I explained that I was unsure if we met that criteria as we don't discriminate during our employment processes (best person for the job), I was told that we'd pass so long as we had more than about 4% of employees identifying as indigenous. Talk about watering down the outcome. Whilst we do exceed that criteria, it would be disingenuous to call our company indigenous.
The above event took place a few months after we'd been contacted by a company that had been set up by some entrepreneurial indigenous individuals. Their whole business model was that by being classed as an Indigenous business, they would meet the Queensland Indigenous Procurement Policy (QIPP) that stipulated that by 2022, 3% of all Qld Government expenditure must be with indigenously owned businesses. They had already registered and said they will get a month's head start on all purchasing contracts, after which time if they failed to provide prices, the requirements would be put out to general tender. So their company was building a supplier panel for different categories to which they would onforward the Government's requirements, we would quote, and the contract with them states that we should add 5% to the purchase price that would be paid back to their company as a commission. There was also an annual fee payable to the company for the right to be a part of the program. I can't see how this adds any value in the process, other than costs to tax payers (more than 5% because I'm sure Government wouldn't get the best prices with this process) to meet some in effect arbitrary target. We were still doing all the same work, only to have a company take a cut for being part of a process of ticking a box.
What is Australian nowadays?
For all those supporters of Buy Australian (me included), perhaps the hardest part is sorting the fair dinkum Aussie stuff from the fakes. What makes an Australian company Australian owned? Technically it should be 100% owned by Australian residents (like RD Williams), but it's very hard to check in practice. Companies like BHP are widely regarded as Australian, but if you look at their ownership and structure they are far from that.
It's even harder to check claims of products being Australian. Even things like the Australian Made logo is run by a company that only requires that the product has undergone its last substantial transformation in Australia – yet they approve the use of the logo based on a royalty type payment and only rely on assurances from companies looking to use the Australian made logo that the product is Australian made. They don't actually check how the product is made or indeed that the logo is only used in association with the product the trademark applies to (i.e. if the selling entity misuses or misrepresents the logo with other products they sell that don't meet the Australian Made criteria).
Why does any of this even matter? Well, genuine Australian companies have to play by all the rules in Australia. There is no option to fiddle with transfer prices to artificially reduce taxes to be paid in Australia. And just as importantly for the future benefit to Australia, the profits are made here, meaning that they get re-invested to improve the wealth of all Australians not only today but into the future. Here at RDW, we try to source as many Australian products and services as we can, and believe we have a higher proportion of Australian made products than most companies in our industry. At least we are 100% Australian owned, paying our taxes in Australia, proudly re-investing our profits into our business, which proudly supports the many small and large Earthmoving and Construction companies operating in Australia.
As always, onwards and upwards!
Fred Carlsson
General Manager
You may also be interested in