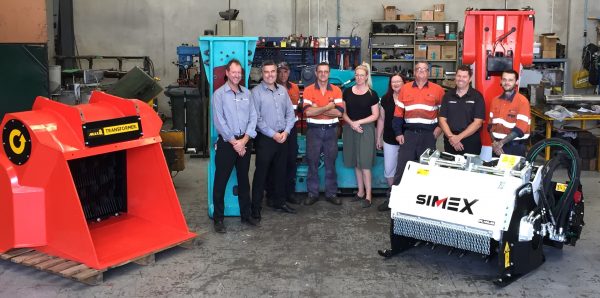 QLD Rock Breakers proud family history dates back to the mid 1990's. Formed in a small Brisbane suburban workshop it has grown to become a leading supplier throughout Australia of not only Premium rock breakers but also large specialised attachments that add value and cost reductions to the industry's end customers business. Our team has grown from two staff in the early days, through to today's current team pictured.
The team has a combined industry knowledge of over 50 years industry experience.
If you ask our team members what makes them tick, they will explain that it's the satisfaction gained in being able to provide real solutions for our customers and their business, whether through adding products to a job site to reduce waste or being able to service and rebuild all makes of rock breakers adding asset life to a customer's fleet.
The QRB team are highly passionate and take pride in being able to deliver solutions Australia wide
We are back on deck after the holiday period and have some further exciting products available for 2020 and we are ready to meet as many customers as we can through the year.

You may also be interested in