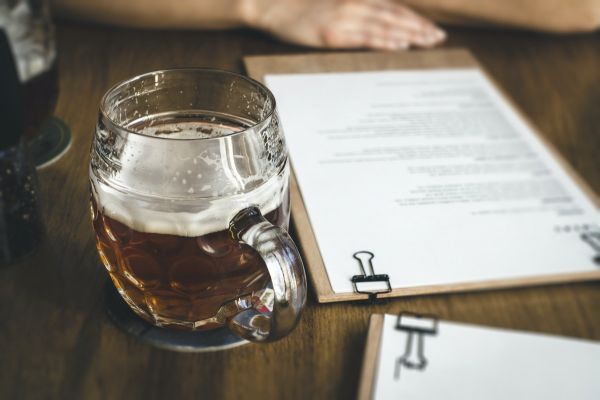 Are you "glass half full" or "glass half empty"? It's very easy to justify being "glass half empty" at present. However, many moons ago when playing around on racetracks, I learnt to look where you want to go. If you don't, you just might go somewhere unintended and crash. So, I prefer to focus on the half full schooner when I can, and they are out there, you just have to look a bit harder past the empty ones. So, where are the opportunities at present?
Well, the biggest opportunity seems to be to take stock of what you have in your business right now; look at what the landscape will be like in the future; and set your business road map to get there.
A key reason to do this right now (before June 30) is to work out your future Asset requirements, and use the Instant Asset Write Off. Opportunities like this don't come around too often, so don't miss the deadlines to buy new or used machines, attachments or components for your fleet before the depreciation allowances revert back to $1,000. Click here for full details on the scheme.
Obviously you can't go spending money you don't have. And likewise, the idea is to put the money into an asset that will help you generate profitable income for the future, not add something to your business that will increase your ongoing costs. As an example, we've reviewed our own vehicle fleets. We decided to sell some underutilised items including a small truck to put some money into our kitty. We then kicked in a bit more but end up buying a good used larger truck that is more versatile. By using the Instant Asset write off, the difference that we have to kick in (through the next reduced BAS payment) is not as large as it will be if we'd held off on the asset change over.
We will now be able to use this truck about twice as much as the previous one, which not only means we can improve our service levels to our customers, but we'll make up the investment through the extra work we can pick up and the savings on the transport we can now do in house.
Exactly the same situation exists for earthmoving equipment. Having the right capacity machine, set up to the right specification to meet your future job requirements is an important factor in both winning more work, and making more money on the jobs. So review your fleet composition, as well as ensuring you have the right mix of attachments to win more jobs and do the work as efficiently as possible.
There is another opportunity at present, but it requires accepting the mindset that bigger is not always better. Faced with challenging market conditions, many companies are taking a closer look at how their operations function, and where they actually make their money. We've all heard the 80/20 rule. This surprisingly accurate rule of thumb says that 80% of your profit comes from 20% of your customers. Conversely, 20% of your profit comes from the customers that take 80% of your effort – usual the most demanding ones with very one sided contracts, dragging you out for payment.
It is never good business practice to be overly reliant on a small portion of your customers. My own rule of thumb has been that you never want one customer to account for more than 20% of your turnover. Whilst that might sound contradictory to the 80/20 rule, what it's saying is you need to find a good balance between risk, effort and reward with your customer base. There are a number of businesses that are using the current business cycle to re-focus their businesses to the profitable contracts. Walking away from unprofitable habits is quite difficult. The easiest way to overcome the mindset though is to think of what your business will be like in a few months' time if you DON'T, and the only ones you have left are the high effort/low reward customers.
As always, onwards and upwards!
Fred Carlsson
General Manager
You may also be interested in