When it comes to purchasing heavy machinery components, you want to make sure you're buying the optimum solution to suit your needs. You are making a substantial investment into the future life of your machine, after all.
RDW recommends that you consider the likely remaining life of your machine, so you can choose the most cost effective solution for your needs. After all, if the rest of your machine is only likely to last another 5 to 10 years, buying and installing a genuine new component may well cost more than the entire machine is worth. A used or reconditioned component may be a very good way of saving you money. However, things can get a little confusing when it comes to the definition of components. Is it new, used, or recondition? What does that even mean? Here we will demystify the meaning behind the label: "Know Your Componentry: Difference Between New, Used, And Reconditioned Components".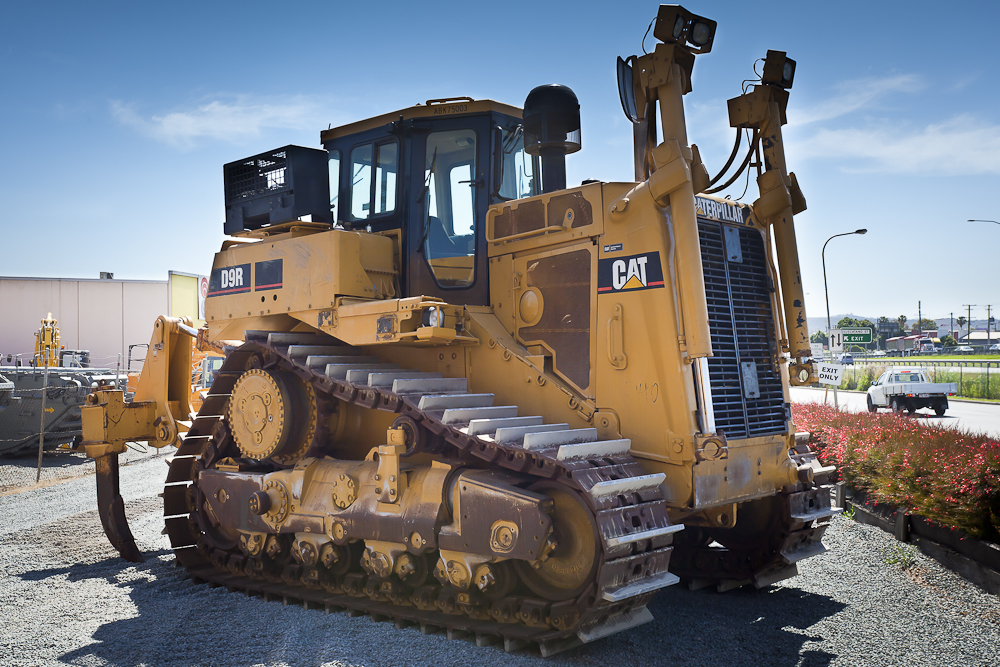 Genuine New Components
A new component is as the name suggests the same component as what comes off the component production line and is fitted into a new machine. In most cases, this is a straight forward option, but it comes at a price. Often a high price, and in many cases if the overall machine you are repairing is even 10 years old, a genuine new or even a rebuilt major component may exceed the value of your machine. Looking at good used or reconditioned is then a good option.
New Replacement Components
Like the name suggests, these are new components. However, they are often significantly less expensive compared to the OEM's genuine item. New replacement items come from reputable manufacturers who invest in research and development. They are usually proud to include their brand on the product, and because they are specialists in their field, the product frequently has better engineering and manufacturing standards than genuine items. In many cases, although they can't advertise the fact, these are the companies supplying to the Original Equipment Manufacturers.
But beware, some companies sell aftermarket components. These items are an attempted copy of the genuine new component, and whilst they may look like the genuine item, they often use inferior parts made from substandard materials. Don't confuse these items with new replacement.
Reconditioned Parts and Components
It would seem common place for many to think "my component is broken; I'll replace it with the same kind". But it may serve your machine (and your back pocket) more effectively to obtain a new part with a different design. By understanding why the original part needs replacing, the new replacement part can be designed differently, or use materials more suited to the use. Hence making the reconditioned component stronger, more durable and reliable. Depending on who has rebuilt a component and what parts they have used, rebuilt or reconditioned components often have the same warranty as a new component. It is important during the purchase process to clarify exactly what has been replaced, and what parts have been used. Some companies refer to a simple reseal as a rebuild – it is not. A rebuild is where the main wear parts have been replaced.
Fitting your machine with reconditioned components is very cost efficient, as they are often cheaper to purchase whilst their parts are predominantly brand new. Customers can often save substantial amounts by purchasing a like new, reconditioned component instead of a brand new one.
Used Components
If you are on a tight budget, or you only envisage keeping your machine for a relatively short period of time, then it is worth considering used components. These components are items that have been taken out of a running machine, or a machine purchased for dismantling. Just because it comes out of another machine does not mean it is not fit for purpose. For instance, the original machine may have blown an engine, but things like the transmission or final drive may be perfectly fine. The key here is to do your research. Find out as much as you can on the history of the component, and any performance data such as operating pressures. It is usually beneficial to have a qualified diesel fitter inspect the item to check things like oil samples and wear.
"Many operators who have been through the process would agree that seeing their trusty old machine brought back to life had a positive psychological effect. Reconditioning also gives the opportunity to upgrade to the newest available technology, and by refurbishing a machine, the owner creates a smaller impact on the environment."1
At RDW we exceed expectations across our four business units, to provide quality customer service, coupled with specialist advice and industry knowledge, providing power to your project.
1. Taffe, John. (2011, February 16). "5 Factors of Machine Refurbishment". Construction Equipment.
You may also be interested in