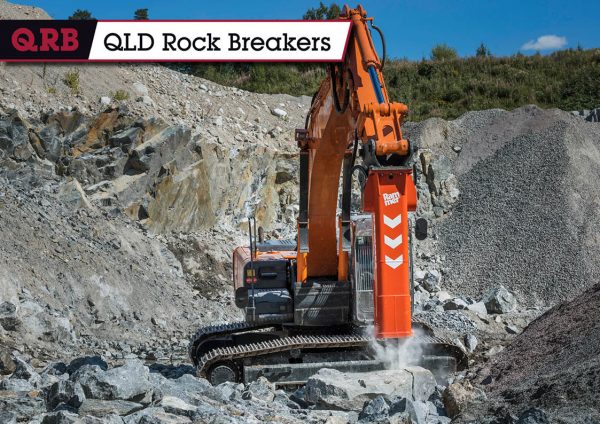 QLD Rock Breakers are now the Official Rammer Dealer for QLD and South Pacific Islands.
Covering all Rammer products, including Rock breakers, Boom systems and the Rammer line of demolition attachments.
Formalising an agreement in July this year, we see this as a positive step and the next phase of being able to support our customer base with premium product and service.
QLD Rock Breakers have been the leading rock breaker supplier in QLD for more than 20 years. This has seen the company grow from humble beginnings to now a premium equipment supplier, capable of offering not only genuine certified Rammer products but also backing this up with the only Rammer certified service centre in QLD. This will also see QRB service PNG and South Pacific Islands (excluding New Zealand) for Rammer products.
For more than 40 years Sandvik's Rammer division, have manufactured premium product out of their Finland base.
Recently Sandvik-Rammer introduced the renewed Excellence Line of hydraulic rock breakers with integrated smart technology. In addition to a new and improved focus on safety, Rammer is the first on the market introducing RD3 monitoring device together with My Fleet platform making it easy for customers to monitor their rock breaker fleet remotely.
"RD3 uses the My-Fleet Telematics service to track and monitor fleet equipment usage without needing to go to the site to collect the data – ideal for dealers, rental companies and operators. This cloud-based system enables the rock breakers to be viewed and monitored via Google maps," Carlsson explained.
We have taken delivery of multiple stock items and plan to continue to expand our stock holding with further spare parts to support the network of Rammer products.
Our fully equipped QRB service centre is located at 29C Dunn Road, Rocklea QLD.
For further information call QRB on 07 3715 0800 or visit https://www.rdw.com.au/qld-rock-breakers or https://www.facebook.com/QLDrockbreakers/
You may also be interested in