Our industry is being badly let down by the lack of planning in infrastructure development. Look no further than the lack of planning regarding easing congestion around Brisbane. In 2009, plans were drawn for a $7 billion Cross River Rail (CRR). Upon change in Government in 2012, this was scrapped and replaced with Brisbane's Bus and Train (BaT) project…
Changing Government yet again, the BaT gets dropped, and despite being unfunded (and suddenly supposed to cost less than the initial plans at only $5.4 billion 10 years later), the CRR is again on the cards. It's not quite "pigs might fly" in terms of construction cost – the current Government hasn't allowed for the costs of the stations or the trains to run on the tracks (nor the inevitable cost blowouts as per every other major project in recent times). Both trains and stations (as well as possibily trained drivers) might be needed, one would think.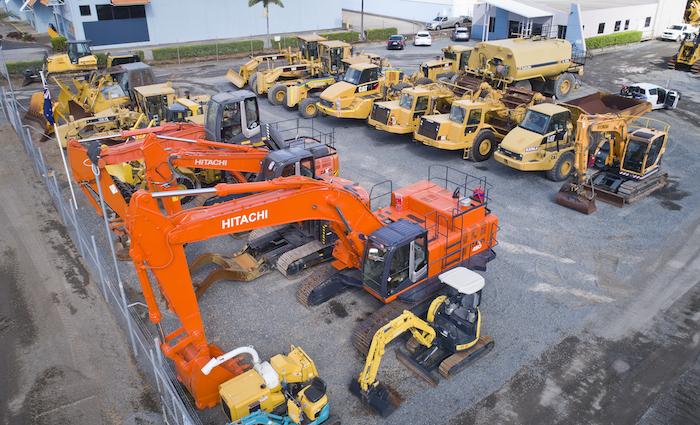 Before we go borrowing heaps more money that tax payers one day have to repay, we should reflect on why infrastructure is being built in the first place. The original plans for the CRR were based around the choke point of Merivale bridge being the only river crossing section and that it would not be able to cope with the forecast traffic by 2016. Fast forward to 2017, and the reports on true traffic data show that in 2016 this choke point operated at only 65% of seated capacity at its peak. At the current passenger growth rate of 2.5% per year, CRR will not be needed until 2035.
So what's my point? Wouldn't we want investment in Infrastructure? Of course we would. But both as an industry participant and a member of the public, I'm sick to death of:
Back of the handkerchief decision making with a lack of cost versus benefit analysis before prioritising investments, and fundamentally flawed research and analysis.
Consecutive Governments of all persuasions ditching plans that are under way, in the process wasting billions of dollars on planning and thought bubbles, money that could be used to actually build something
The solution is simple: Leave all infrastructure planning to a competent body, free of political biases. And get out of the office more – even though I don't have to endure the pain of traffic on the Gold Coast M1 or Bruce Highway to the Sunshine Coast very often, it wouldn't take particularly in depth research to identify both of those areas (and many others) as in dire need of improvement. Not to mention the regularly flood damaged Bruce Highway in central and north Qld. Looks like Building Queensland in their just released report have identified the need for an upgrade of the M1 between Eight Mile Plains and Daisy Hill as one much needed project. I recall investigating property around Yatala in 2006, and the property search showed land had been set aside as there was going to be a duplication of the Gold Coast M1 completed by 2014. So much for planning… And we wonder why we fail to catch up on the infrastructure investment backlog – we're planning to fail.
WHO REALLY MAKES YOUR PRODUCTS?
Manufacturers often make claims about the necessity of buying "genuine". Whilst there is no reliable data available for Earthmoving machinery, in the car industry more than 50% of what you pay for a new car was made by an outside component supplier! Innovation and new ideas is often developed by these external companies before donning whatever manufacturer badge they later get marketed under. Major suppliers employ more people and make more money than many car brands. Continental, famous for tyres, employs over 220,000 people. But tyres is only a quarter of their sales, the rest being made up of technology for driverless cars through to simple hoses. Increasingly, car owners (like machinery owners) are making this realisation and sourcing replacement parts outside the brand manufacturer network, saving money in the process.
DON'T YOU JUST LOVE IT!?!
Things like this just remind me of the old "Dad's Army" series, awkward salute with tongue misplaced in the mouth…:
Fair Work Australia announce the New mandatory Award rates of pay in early June. It then takes them until the 30th of June to update our simple Industrial Relations Awards system, and they demand that business starts paying the new rates from the 1st of July… Oh, to live in such a sheltered world, a long way from understanding that many employers can't just "upload" their pay rates and make them universally applicable. Especially all those small businesses (that make up 95% of employers in Australia) who pay above award but need to check conditions (such as overtime rules) haven't changed too. All in a day's work, it seems…
Qld State Government tries to boost employment. No, I'm not referring to that we have more public servants (215,927, an extra 3,288 added in the quiet March Quarter alone) than Victoria (which has a population 25% larger…). To work with innovators (trendy topic), they set up Advance Queensland, which is basically a system for doling out Grants. It cost $179 million over the last 2 last years to "create" 2,120 jobs. That's $85,000 per job created, a pretty hefty cost. Assuming these jobs wouldn't have been created anyway without the approximately $20,000 subsidy they paid employers for each one (I can't work out how much, because like all these programs they complicate simple things and the more "minority" you are, the greater the money dished out), that means our dear public servants incurred costs of $65,000 per placement they administered… Clearly they would never cut it in the real world of recruitment. Shouldn't a penny drop somewhere in Government to look at cost versus benefit, and how the program is being executed? No, the "Grant" is set to continue another 2 years.
Actions speak louder than words: creating employment has been a goal for Australia for many years now. Our actions contradict this. Whilst RDW always tries to support Australian made products wherever we can, it is becoming increasingly difficult to find companies to even approach. In 1965, 30.5% of employment was in Manufacturing. Now, manufacturing employment accounts for only 7.8% nationally, set to decline further. On the same day as reading the above statistics, the news tells us that some Qld businesses are seeing power costs increase at 80% this year. As a consequence, Gladstone's Boyne Smelters are cutting production by $100 million annually. Mining's Glencore was hit with a 35% power cost increase, and are re-evaluating their North Qld operations as a result. At the other end of the scale, a local butcher has been hit with a $50,000 increase to its bill, an increase of 50-60%. My estimate is that they would need to sell more than $500,000 of extra meat (probably closer to $1,000,000) to cover that from profits. They obviously have lots at steak (pun intended) in this. Now, what was that about creating employment?
Housing crisis? We supposedly have a housing crisis in Australia, with a shortage of property available. Recent statistics though show that 11% of dwellings are vacant. Some vacancies are holiday homes in "remote" locations and some are empty because they can't find a tenant, so its not all due to foreign owners leaving them vacant. We also have over 1 million more dwellings which have 3 or more unused bedrooms. Many of those are simply due to that the cost of moving (stamp duty, real estate fees and moving costs) provide a major disincentive to finding more suitable property. If there really is a crisis, solutions are available. Drop stamp duty (which was supposed to be removed when the GST came to life) and make all foreign investment leasehold only (not freehold), and the property market would likely adjust through a soft landing rather than an upcoming crash when interest rates inevitably rise.
As always, onwards and upwards!
Fred Carlsson
General Manager
You may also be interested in