Construction of the Toowoomba Second Range Crossing is progressing full steam ahead. Let's get digging this New Year, with the tools you need from RDW.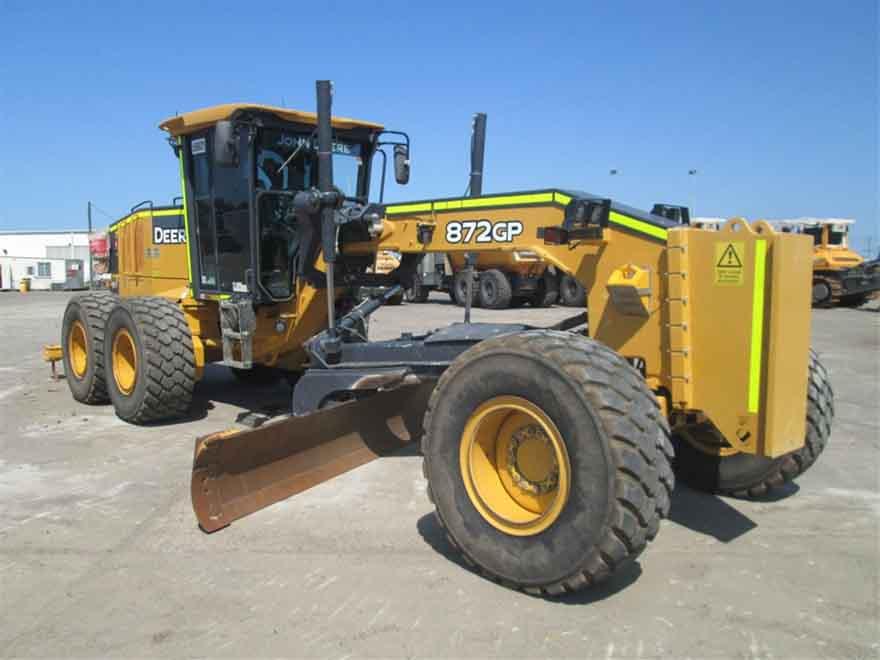 The $1.6 billion-dollar project will stretch approximately 43 kilometers and is designed to increase freight efficiencies by providing vehicles an alternative route when travelling the range. It will also significantly improve driver safety and community amenity by removing heavy vehicles from Toowoomba's central town center.
"Nexus Infrastructure was awarded the contract to design, construct, operate and maintain the TSRC in August 2015. Nexus Infrastructure comprises a consortium of global leaders with extensive experience in road construction and social infrastructure, plus a track record of successful local project delivery"1. Both the Australian and Queensland Governments have jointly funded the project at an 80:20 expenditure split.
The project is due for completion in late 2018. Once completed, the toll road will host over 20,000 vehicles every day and will reduce travel time across the range by up to 40 minutes. The relieved pressure on local roads will be one of the greatest benefits to residents in the area. The new TSRC will also provide access to previously untouched land; providing exciting economic opportunities for housing, work, retail, and hospitality ventures. As a result, this will significantly enhance the liveability of the Toowoomba and Lockyer Valley region.
Over the last few months since September 2016, work has quickly begun on the development of the range:
Eastern section – Start of bulk earthworks, foundations, construction of viaduct, piling work on the Gatton Creek (Rocky Creek) bridge, and start of construction of underpasses at Morleys, Gittens, McNamaras and Paynter roads.
Central section – Bulk earthworks between New England Highway and Goombungee Road at Mount Kynoch with the excavation of large quantities of soil and rock, start of construction of the New England Highway realignment and twin arch bridges on the highway over the Toowoomba Second Range Crossing where it cuts through the Toowoomba Range. Gas, communications, electrical, and water services in construction.
Western section – Establishing storage facilities within the project corridor, vegetation clearing, installing site access.
The creation of up to 1,800 full-time jobs during project construction is another big bonus to the area. Tenders from all over South East Queensland and Australia have put their hand up to participate in building, engineering, training, and community relations of the TSRC. Including numerous clients of RDW. Watch the Toowoomba Second Range Crossing flythrough and travel the 41 kilometer corridor, here. 
For large scale projects like the TSRC you need large scale machines to get the job done. At RDW, we stock a wide range of machinery and are highly regarded as one of Australia's leading suppliers of quality used and unused earthmoving equipment. Our specialist buyers are constantly sourcing machines in Australia and internationally to ensure we provide the very best to our customers. RDW Machinery is also well supported by our on-site parts and services facilities.
We have committed sales specialists to assist you with Excavators, Compactors, Wheel Loaders, Track Loaders, Rigid and Articulated Dump Trucks, Scrapers, Graders, Dozers and more! At RDW we exceed expectations across our four business units, to provide quality customer service, coupled with specialist advice and industry knowledge, providing power to your project. If you have a big project coming up but don't quite have the power or machinery to take it to completion, contact our specialists today to find out how we can help see your project to fruition. We have everything you need, from machinery to parts and servicing, to get your project underway.
1. Nexus Infrastructure www.nexustsrc.com.au/the-project/
You may also be interested in