We have a Caterpillar 773F Rigid Dump Truck for sale at our Rocklea operation near Brisbane, Queensland. It is a 2011 model with 2,600 hours of operation time to its name. It has nominal payload capacity which is based on its high-impact steel body that features a 20mm steel floor.
The Caterpillar messenger system provides real-time engine performance and operating data. The 773F Rigid Dump Truck has been developed by Caterpillar specifically for the mining, quarry and construction industries to keep material moving at high volume to lower cost-per-tonne. This reliable and durable machine can be yours for $750,000 + GST.
Please call Grant Williams on 0413 615 155 if you are interested in adding the Caterpillar 773F Rigid Dump Truck to your fleet of quality earthmoving equipment.
RD Williams stocks the best earthmoving machinery and excavator parts possible. Caterpillar is a preferred brand that delivers on quality and strength. We are confident in their products as they have been tried and tested in very difficult conditions.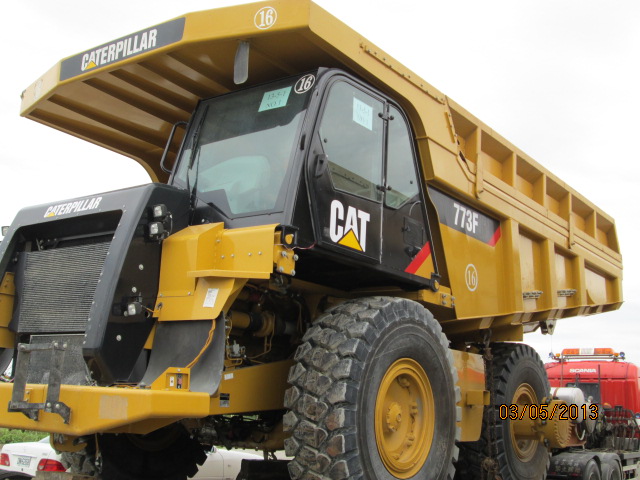 You may also be interested in