When it comes to purchasing heavy machinery you want to make sure you're buying the best machinery to suit your needs. Many assume that brand new machinery is the best choice. But this simply isn't true.
In our previous blog, "Know Your Componentry: New, Used and Reconditioned Components", we spoke about the defining differences between new, used, and reconditioned parts that make your heavy machinery reliable and cost effective to run. Purchasing an additional machine to expand your fleet involves a significant investment. Therefore, you want to ensure you get the best quality and performance out of your investment dollars. Depending on your needs, a used (or unused) machine may just be the diamond in the rough you've been searching for.
The main reason customers may choose to purchase a used machine over a new one comes down to the most important consideration when running your business – saving you money through reducing your total cost of ownership.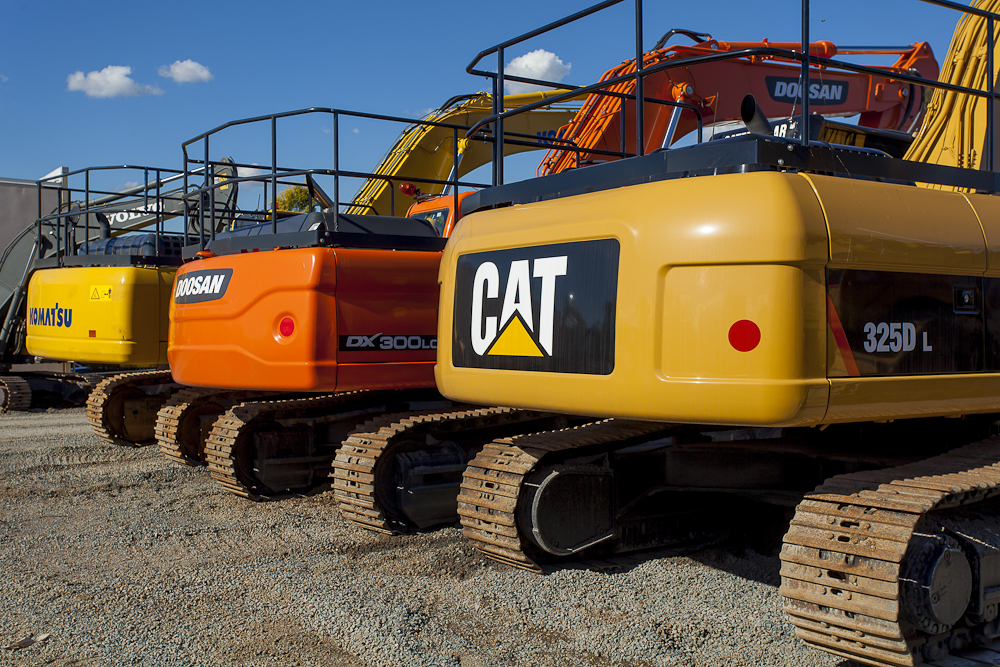 Benefits of Used Equipment Over New
Purchase price is a key factor to consider when weighing up what kind of machine to acquire, as it is such a large investment. Whilst purchasing a used machine may require a higher maintenance budget, the benefits far outweigh the nuances of new machines (i.e. much less depreciation and lower capital costs).
At RDW we have a wide range of competitively priced, top quality used machines ready to get you to work quickly. Keeping an open mind, you may be amazed at the savings you can achieve. That's more money in your back pocket!
Unused Machines
Unused machines are fairly self-explanatory – they are brand new machines with potentially only delivery hours. The tag 'unused' simply indicates that the machine is being sold by a company other than the official dealer for that brand. They may also be marketed as unused simply because they are a superseded model. Many customers will choose to purchase an unused product because they see it as being a better option, courtesy of the price saving benefits compared to a new machine. However, sometimes nothing beats a hard working, classic model…
Used Machines
Used machines are certainly a more cost effective option when in the market for expanding your fleet. While they have been used before, their condition and lifespan have been checked and crosschecked by our in-house team to ensure you are not buying a lemon. We take pride in our commitment to providing quality equipment through excellent customer service and extensive industry knowledge.
Used machines are commonly chosen as the trusted option by veterans of the construction industry in Australia. The old faithfuls of the field, many used machines are still as strong as ever. In fact, many customers prefer a used machine because they are often simpler to use and more reliable, due to less reliance on electronics than later model machines. Because there is a greater choice of cost effective parts and component options available for older machines, running costs are reduced too. Often a little bit of TLC is all that is required to bring new life to these machines, and added strength to your projects.
At RDW we exceed expectations across our four business units, to provide quality customer service, coupled with specialist advice and industry knowledge; providing power to your project. Want to find out more about the machines we stock? Or are you looking for more information about a specific model? Don't be a stranger – contact our friendly team today for specialist advice.
You may also be interested in